Slideshow
Other top rated products
Filter Reviews
Size
Mom
Smells
Fragrance
Burn
Candle
5 star rating

4 star rating

3 star rating

2 star rating

1 star rating
Love
Review by Kelli H. on 7 Nov 2018
review stating Love
This candle is everything! All the love of your grandma in this candle.A mix of all the best Thanksgiving Christmas and even Easter dinner all in one candle.Do not think twice buy it.100% worth it.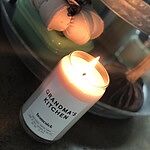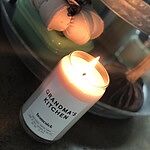 Grandma's Kitchen
Review by Brooke M. on 19 Jun 2018
review stating Grandma's Kitchen
Smells so amazing! Last for hours and even smells great after the candle isn't burning anymore. Can't wait to try more!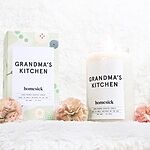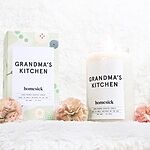 Smells great
Review by LEIGH L. on 20 Nov 2018
review stating Smells great
I was excited about this candle because I miss my grandma so much. The scent reminiscent of items baking in the oven. My only comment is to work on the label - it's a little boring and the font is ugly. Match the label quality to the candle quality and you'll have a home run!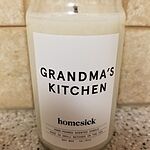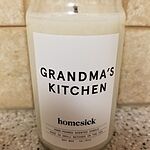 My grandma loved it. Wonderful
Review by Alex S. on 2 Jun 2020
review stating My grandma loved it. Wonderful
My grandma loved it. Wonderful candle and gift :)
Great gift
Review by Marissa H. on 1 Jun 2020
review stating Great gift
We gave this as a gift to my grandmother for mothers day and she was in love with the smell just from the box. She doesn't want the candle to end ! Perfect order