Slideshow
Other top rated products
Filter Reviews
Shipping
Customer Service
Packaging
Smells
Box
Fragrance
Candle
Feeling
Throw
Books
Gift
Aroma
...
Friend
Memories
Son
Library
Hint
Name
Shipping
Customer Service
Packaging
...
5 star rating

4 star rating

3 star rating

2 star rating

1 star rating
Angelica G.
5 star rating
LOVE IT!
Review by Angelica G. on 21 Nov 2019
review stating LOVE IT!
It smells amazing! The smell isn't too strong. It's subtle in a good way and it's very relaxing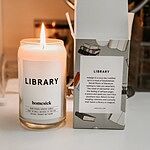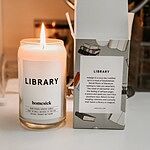 Library Candle
Review by Alex P. on 22 Jul 2019
review stating Library Candle
I just love this candle! It is so amazing!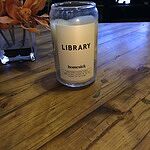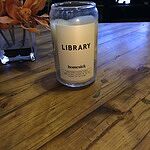 Comforting and Familiar
Review by Kristen R. on 6 Jul 2019
review stating Comforting and Familiar
I'm always curious when I see candles that have scents inspired by spaces, and memories. This candle really does remind me of being in a library— it has leather notes that are sweetened by what is reminiscent of vanilla. If you really like Diptyque's Vanille candle, go for this one! It's so similar but unique on its own!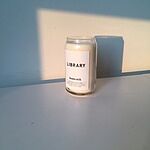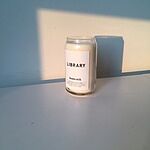 Samantha R.
5 star rating
Library!
Review by Samantha R. on 16 May 2019
review stating Library!
The candle is delicious! Thank you, Homesick!
Libraries and bookstores are my Zen
Review by LINDA R. on 17 Apr 2019
review stating Libraries and bookstores are my Zen
Libraries, bookstores, art supply shops, make me happy and soothe my soul. I've always thought it was a scent driven Zen that I felt. Now I can have that any time in my own home. This candle is perfect. Thank you...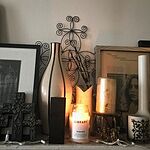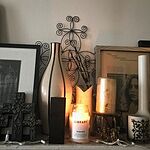 Q: I can't find any mention of size in ounces for this candle. How big is it, please?
A: Our standard size candles are 13.75oz and have an estimated burn time of 60-80 hours.
Q: where can I purchase this candle and how much is it?