Slideshow
Other top rated products
Filter Reviews
Quality
Packaging
Smells
Burn
Candle
Gift
Quality
Packaging
Smells
...
5 star rating

4 star rating

3 star rating

2 star rating

1 star rating
For a Friend
Review by Phoebe B. on 18 Jan 2020
review stating For a Friend
After stumbling across Homesick candles on Amazon, I'm hooked. I have been buying them for friends. I love these candles and want everyone to have the same experience. The best!!
Please start a Candle Club.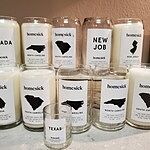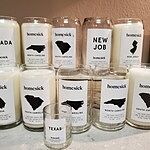 Notre Belle Canada!
Review by Mary S. on 6 Sep 2019
review stating Notre Belle Canada!
Just came back from extended holiday at Banff, Jasper and Yoho -- Purchased this candle to keep the smells and memories of this heaven on earth alive -- and was not disappointed!! Candle smells exactly like Canada!!!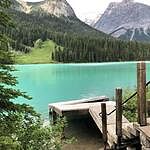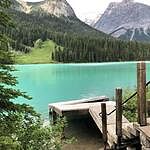 Great Candle and a Thoughtful Gift
Review by Emily M. on 26 Apr 2018
review stating Great Candle and a Thoughtful Gift
I'm canadian living in New York and my roommate bought me a Canada candle for Christmas. I've since bought a few more for fellow expats. It's such a lovely reminder of home, bringing light and warmth when you need it!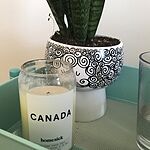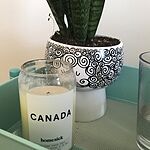 Canadiana in a candle 🍁
Review by Jessii E. on 27 Jun 2020
review stating Canadiana in a candle 🍁
My sister in law who is originally Canadian, married a fellow in the Coast Guard. 20 some odd years ago now.

They live in the Southern USA. We live in Canada. This was a perfect birthday gift for her-to remind her a little about home. And a lot about how much we love her.

Great maple/marshmallow kind of scent. Definitely speaks in notes of Canada!. The quality of the candle, is overall superb.

Looooved the way we were kept in touch via updates about tracking (without having to look ourselves) and ultimately delivery. More companies should use a system like that.

Will definitely purchase this candle again. And have ordered a few other candles as gifts for ourselves.

Thanks eh,

Jessii and Norman E
Smells so good ! Makes
Review by Roslyn H. on 1 Jun 2020
review stating Smells so good ! Makes
Smells so good ! Makes me miss my home Country !!!