Slideshow
Other top rated products
Filter Reviews
Smells
Candle
Gift
Memories
5 star rating

4 star rating

3 star rating

2 star rating

1 star rating
We sent the "summer camp"
Review by Amy M. on 7 Jul 2019
review stating We sent the "summer camp"
We sent the "summer camp" candle to our daughter who is working as a year-long intern at a Young Life camp in Georgia. Being from Texas, she occasionally gets homesick so we also sent her the "mini-Texas" candle. She loves them both and they each have a distinct smell- as one reminds her of home, the other reminds her to be happy where she is planted now! Homesick candles are the best and make the perfect gift!!!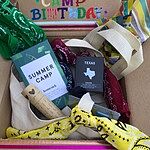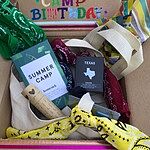 THE SCENT OF NOSTALGIA
Review by Rebecca S. on 8 Apr 2020
review stating THE SCENT OF NOSTALGIA
I was pretty skeptic about the aroma of the candle, I was looking for a camp fire candle, but as a summer camp fanatic, I couldn't resist - and boy am I pleased! I've already recommended the candle to 5+ friends, im about 1/3 of the way through after ~1 week and I'm already looking forward to buying my replacement!
camp in a candle
Review by Lauren C. on 30 Mar 2020
review stating camp in a candle
camp in a candle
Summer Days
Review by Holly F. on 26 Mar 2020
review stating Summer Days
Camp, beach and summertime all in one!
Refreshing Smell
Review by Emily S. on 19 Feb 2020
review stating Refreshing Smell
This is a great one, especially if you are living with a guy. My fiancé loves the smell of this candle. It's not overly feminine and incredibly refreshing.